Top 10 Use Cases of AI in the Banking Sector
How Can AI Modernize The Banking Industry?
Artificial intelligence in the banking sector makes banks efficient, trustworthy, helpful, and more understanding. It is strengthening the competitive edge of modern banks in this digital era. The growing impact of artificial intelligence in the banking sector minimizes operational costs, improves customer support and process automation.
Besides, AI in banking also helps users to select loan amounts at an attractive interest rate. The AI technology in the banking sector allows banks to update processes automatically and work under existing regulatory compliance.
In this blog, we briefly explained a few core use cases of Artificial Intelligence in the banking sector. Let's have a look into what AI can do for the banking sector.
Top 10 applications of AI in banking
The below are a few significant applications of artificial intelligence in the banking sector.
#1.     AI chatbots
It is one of the significant use cases of AI in banking. AI-powered chatbots are modernizing the way how businesses provide services to their customers. Chatbots helping customers in many ways.
They can assist customers by responding to their doubts. These chatbots provide a personalized experience to users. As customers are using mobile apps to avail banking services, the banking sector is integrating Chatbot services to attract customer attention and expand the brand in the market.
Want to know more about how AI-powered mobile apps improve your brand. USM experts will let you know what happens when artificial intelligence is integrated into mobile apps for banks. Get in touch with USM! 
#2 AI enhances Customer experience
AI banking apps can do wonders. The intelligent mobile apps can track user behavior and provide valuable personalized suggestions to them. In addition, users can do unlimited transactions from their smartphones. Secondly, AI-powered banking apps will show services, offers, and insights based on user search patterns.
Hence, mobile banking apps are aimed at improving customer service by integrating AI strategies.
However, the demand for this kind of automated mobile banking apps using artificial intelligence has witnessed strong growth in AI in the banking sector.
USM is specialized in developing mobile applications for the banking sector. Explore our AI services now!
Know more about the USM's Consumer Sentiment Analysis
#3 Brings automation and makes the process seamless
Artificial intelligence has great potential in the banking industry. It automates every task which is done by humans and makes the entire process simple. Simple, AI can reduce the workload in banks. AI automation in banking reduces the workload of an employee. It can serve the customer's 24*7.
Through customized banking apps and Chatbot, users can get complete information on opening or closing the account or transfer of funds, etc.
#4 Data collection and analysis
Artificial intelligence-based applications can efficiently perform data collection and analysis process. Verified data sets are essential to AI-machines to analyze the data. AI-powered mobile banking apps collect and create a suitable learning procedure for enhancing the overall user experience. After a proper analysis of the data, the user experience can become more personalized.
Get in Touch with USM To Build such interesting AI applications
 #5 Portfolio and wealth management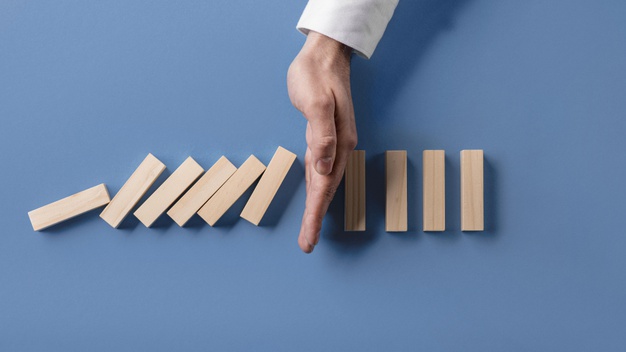 Wealth and portfolio management can be done more powerfully with artificial intelligence. It's a fact that advanced technologies bring everything to our fingertips. AI helps those users who cannot visit the banks frequently. This innovative AI technology can manage banking services and strengthen mobile banking operations.
When the user does an online transaction, AI technology sends notifications instantly to the users. If any suspicious transaction occurred, the AI machines immediately alert the user. Hence, AI offers safe transactions.
On the other hand, AI is also used for the card management system. It can automate the credit and debit card management system and also makes the process safer. Artificial intelligence technology in banking eases the card authentication process and makes the transactions safe and secure. Hence, AI systems advance mobile banking services.
#6 Risk Management Functions
It is one of the most essential factors in the banking industry. For instance, disbursing loans is a bit complicated task for bankers. It needs to maintain the confidentiality of user sensitive data while disbursing the amount. Moreover, knowing the financial status of borrowers is also required while giving loans.
Artificial intelligence can do this task with more accuracy and privacy. AI-based mobile banking applications easily track the financial activities and analyze the banking data of the borrower.  This could help bankers to identify the risks in giving loans to them. In addition, using the AI-driven risk assessment process, bankers can analyze the borrower behavior, and thus can reduce the possibility of fraudulent acts.
Don't give loans to the one who never pays you back. USM AI experts deliver AI-powered banking apps to reduce the risk level in disbursing loans.
What to develop such a mobile banking application. Leave your info @sales@usmsystems.com
#7 Analyze the mood or sentiments
Artificial intelligence models in banking are using to analyze the mood of countless financial markets. Using machine learning techniques, AI-models can predict the market conditions and provide insights into the market trends. Because of this reason, artificial intelligence models are using in hedge fund management functions. Using market trends predicted by AI-models, investors can make valuable financial decisions quickly.
Recommended To Read: AI In Banking – 7 Top US Banks That Are Investing In Artificial Intelligence
#8 Next-gen security is guaranteed
Artificial intelligence provides high-level security services to banks. Mobile app development companies with their expertise are developing AI banking apps to make every transaction safer and quicker.
USM Business System is providing the best artificial intelligence services and AI banking apps on demand. We make your ideas come true.
Get in Touch with USM AI Experts and Let Your AI banking project go Live!
#9 AI mobile apps detects Fraud
Artificial intelligence banking apps detect risks and minimize fraudulent acts. AI technology can scan the transactional data and detect irregular user behavior patterns. Hence, using smart AI tools and apps, banking companies can protect their business from breaches.
#10 AI for Compliance in Banking
Artificial intelligence technology is spreading at a rapid pace. The biggest organizations look at banks that follow regulatory compliance rules.
The banking sector needs to continuously update its work processes under the existing compliance rules and regulations.
Generally, most banks maintain an internal compliance team for this purpose. The compliance teams clean webpages and other internal documents to stay updated with the new rules. But, this process takes a lot of time and needs more capital to do manually.
Artificial intelligence-based software products can actively find the rules that apply to the banks and make them compliant with those rules. AI software boosts the skills of a compliance officer and allows them to scale their operations.
 The Impact of AI in the Banking Sector
Technology is occupying space in the banking industry at a rapid pace. Every business operation in the banking industry will be automated and transformed with AI. Thus, the role of AI in the banking sector is enormous.
Here, we have listed a few aspects of how can AI improves the banking industry.
Cuts operational costs
 Most of the banks were already using AI, machine learning, and NLP technologies to bring automation into workflows.  Moreover, AI-powered systems can handle repetitive tasks faster and accurately. This intelligent process offer minimized operational costs while avoiding manual errors.
Besides, with the deployment of chatbots, banks can provide 24*7 customer support. This AI chatbot technology for the banking sector cuts costs associated with client support executives.
It is a great impact of AI in banking. The banks can get rid of repetitive manual tasks and spend their time with customers.
USM delivers user-friendly AI banking mobile apps that improve customer experience and let banks provide 24*7 services to clients.
Improves Customer Support
It is one of the significant aspects of AI in banking. Customer is a revenue-generating source for every business. The business which provides improved customer support will definitely add value to its brand. It bolds your brand name in the market. Moreover, improved customer support without frustration also offers maximum customer retention rates.
AI apps provide banking services even on public holidays as well. Can you expect this kind of support from a banker?  No, this might not be possible with a banker to clarify customer issues, especially during the holidays.
Thus, artificial intelligence in banking helps banks provide the right services at the right time.
The best real-time example of artificial intelligence in banking is Bank Of America's Erica virtual assistant. This AI virtual assistant for banking clients gives personalized recommendations to users. It automatically sends updates on credit reports. Besides, it also sends bill payment alerts to customers. Thus, Erica offers great personalized support to accounts.
USM's AI apps automate your operations, sends alerts on fraudulent notifications. Our top-notch mobile apps for banking extends your brand name within a short span. Get connected today to know more about our AI mobile apps for banking.
Picks creditworthy clients to disburse loans
 Generally, most of us experienced frustration when we apply for a personal loan in banks. The manual verification of transaction history and credit score might take long hours. And, the bankers make us feel tensed even after we are creditworthy customers.
AI-based credit decision systems analyze customer transaction data and determine whether the customer is eligible for the loan or not in a matter of minutes.
USM also has proven AI apps for the banking sector. Our AI-based banking mobile applications help customers easily apply for loans, credit cards, and cheque-book.  Get your free quote now!
AI helps banks run under regulatory compliance
 As the healthcare sector, the banking industry is prone to frequently changing compliance rules. Every bank should provide banking services and support customers under existing regulatory compliance.
A bank should not disclose its customer's financial data and is highly prone to hacking. AI-based fraud analytics tools detect suspicious acts of hackers. In this way, AI helps banks in protecting their customer's data and improving their regulatory compliance.
So, As A Banker, What Is Your Next Step?
Still, artificial intelligence in banking is early in its adoption phase, the AI opportunities for the banking sector are vast. The technology will give many benefits to the banks as well as financial institutions. Whether it is an Android or iOS app, artificial intelligence will be a game-changer in the banking sector.
As discussed in this blog, the AI-based mobile banking apps are brilliant in understanding the user's behavior and providing a personalized experience.
Are you looking to introduce a brilliant and affordable AI-powered mobile banking app? So, you are in the right zone now. USM makes it possible. Would you like to connect with USM?
Our professionals are experts in using AI, machine learning, deep learning, natural language processing, and predictive analytics in developing premium mobile app solutions that matter a lot for your business growth.
Brand expansion, business growth, financial excel, and everything are just away from a single click.
Approach USM and build your brand awareness globally! Let's Get In Touch